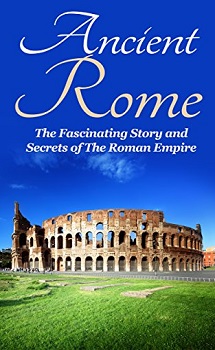 Ancient Rome by SK Angelis
Discover the Fascinating World of Ancient Rome: From Romance Peace and Emperors to Betrayal and Greed The Fascinating Story and Secrets of the Roman Empire
Are you interested in learning about the story and secrets of the Roman Empire?

Have you ever wondered how empires and kingdoms are made and broken by the actions of mere human beings? The history of Ancient Rome stands testimony to this phenomenon. What began as a humble city went on to become one of the most powerful and influential empires in history.
As you read this book, you will realize that both the growth and downfall of the Roman Empire were brought about by its own citizens and not by any external factors.